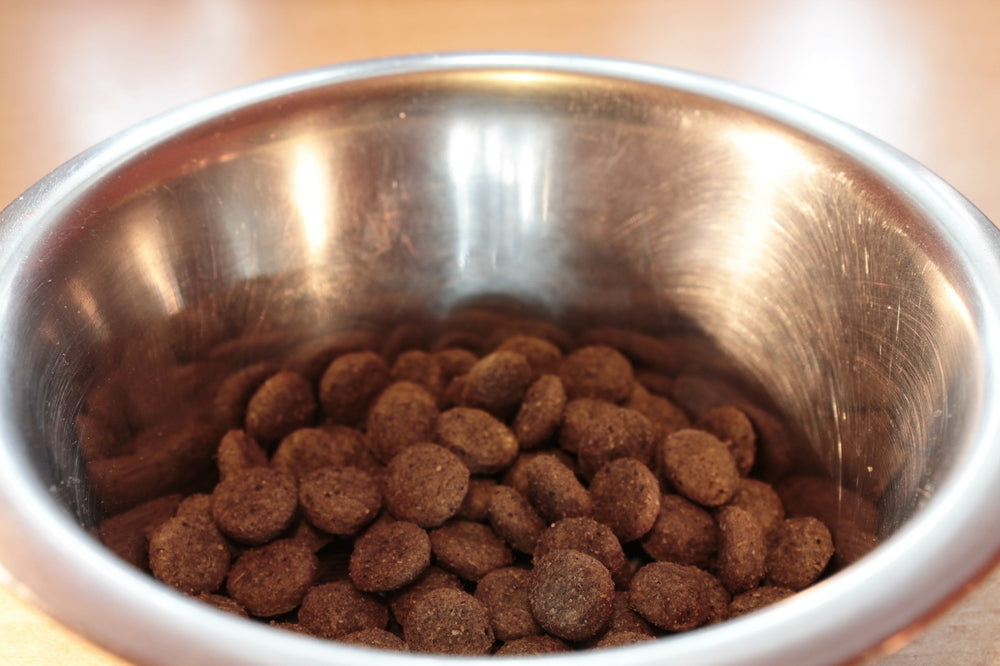 Major Dog Food Recalls
Fifteen states have been issued a dog food recall by Evanger's Dog & Cat Food Company. The states affected by this are California, Washington, Illinois, Indiana, Wisconsin, Ohio, Pennsylvania, New York, Massachusetts, Maryland, South Carolina, Georgia, Florida, and Minnesota. Hunk of Beef Au Jus is the specific line of dog food being recalled.
Why the recall?
Pentobarbital, a barbiturate used by veterinarians in euthanasia, was detected in the Hunk of Beef Au Jus dog food line. When ingested, pentobarbital can cause dizziness, excitement, nausea, drowsiness and even death.
Evanger's themselves were the ones to detect the presence of this barbiturate in their product after extensive testing was done over a month long period. They voluntarily recalled their dog food and after discovering this. They are also offering to pay all vet bills as a result of dogs falling ill after eating their dog food. Evanger's has also terminated their supplier. 
 Another company that is experiencing recent food recalls is Blue Buffalo.
Blue Buffalo is a large cat and dog food company that believes in a holistic approach to pet food. They advertise their food as being a healthy choice since their food is full of healthy ingredients such as proteins, fats, carbohydrates, vitamins, minerals, and water. Unfortunately, there have been other things found in this pet food which is considered to be not so healthy. 
March 2017
According to Globe Newswire, Blue Buffalo recalled their Blue Wilderness Rocky Mountain Recipe along with Red Meat Dinner Wet Food for Adults Dogs, "as the product has the potential to contain elevated levels of naturally-occurring beef thyroid hormones."
February 2017
On the Blue Buffalo website, Blue Buffalo is issuing a recall on Blue Buffalo Homestyle Recipe Healthy Weight, Chicken Dinner with Garden Vegetable due to a possible aluminum contamination. 
May 2016
According to an article written by The Seattle Times, Life Protection Formula Fish and Sweet Potato Recipe for Dogs, were recalled due to possible mold. 
Do Your Research
When it comes to picking out a dog food right for your pet, make sure to do research before picking a brand. Also, make sure to stay update with pet blogs and other sources of news to make sure you know if your dog food is being recalled. Let me know in the comment section below if you've experience any pet food recalls.