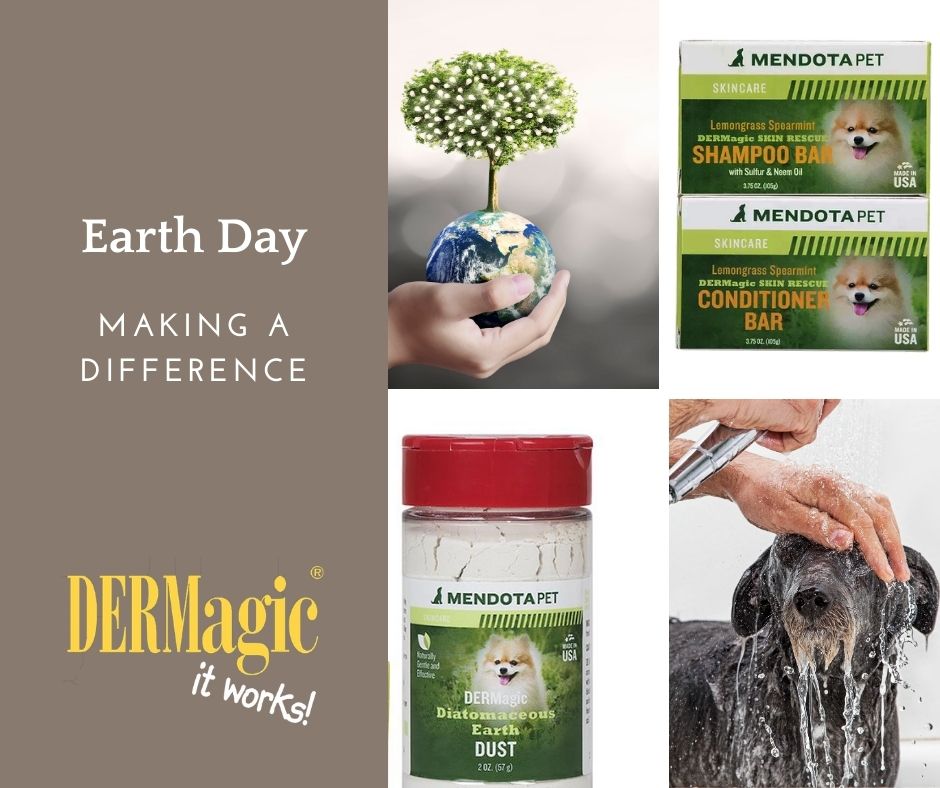 Being under quarantine has shown us that we can make a difference on our planet by doing almost nothing.
Earth Day is on April 22 this year. This annual event is a time for the world to demonstrate their support for the world and discovering ways to protect the environment - a topic that means a lot to us here at DERMagic.
Computers have paved the way for us to reduce carbon emissions by working from home. Carbon neutral shipping helps get orders out on time without impacting the environment. Shampoo and conditioner bars in place of liquids help us eliminate packaging waste while saving you money.
Here are some ways we're making a difference - and ways that you can, too! 
Plant a Tree
For every ten shampoo bars we sell, we plant a tree!  Since 1989, Friends of Trees has mobilized thousands of volunteers to plant hundreds of thousands of trees. We are proud to support this organization with your help! This is a program we're quite proud of and hope to continue far into the future.
Of course, we also plant trees ourselves. Many of our employees are devoted gardeners and nearly all are avid outdoor enthusiasts committed to preserving their world. This makes us proud! 
Choose Sustainable Packaging
If you're wondering why we use minimal packaging, it's because we care about the environment. Our shampoo and conditioner bars last up to 80 washes - meaning they can outlast 2-3 bottles of shampoo with almost no waste.
Just let the bars dry between use, then store in the convenient recyclable box that is included.
Choose Sustainable Ingredients
We only use the highest quality ingredients in all of our products. This includes nutrient rich, organically grown sunflower seed oil, ayurvedic sesame seed oil, and more.
All of our ingredients are sourced from farms that focus on sustainable and ecologically-friendly methods of farming and harvesting. 
Implement Earth First Policies
One ingredient we do need to import is our incredible African shea butter. This is largely due to its inability to thrive in North America.
Shea butter is incredibly important to us here at DERMagic and can be found in nearly all of our products for its natural ability to heal, nurture and protect our pet's skin.
One way we offset our carbon pawprint is to source from ethical, fair-trade farms who support Ghanaian women and their families. We strive to always choose suppliers who value their community as well as our earth. 
Choose the Leaping Bunny Logo
The Leaping Bunny Logo is an internationally recognized symbol that guarantees consumers no animal tests were used in the development of any product. This means, we do no testing on animals, nor do we use any ingredient or formulation that is tested on animals.
Coronavirus has transformed our world. Socially distancing is challenging; but there is no better time to remember how important our earth is to us. We hope you feel the same way.